Editorial - Are You Living Your Best Life?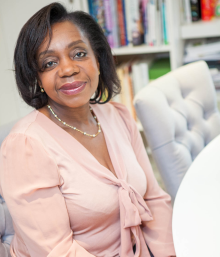 When you look back at your career and life choices, have they led you to where you want to be today? If not, what are you doing to give yourself the chance to live your best life?
Sometimes it takes a traumatic event to force you to reconsider where you are. Sometimes it only takes a few wrong words from your manager or spotting the perfect job advert to make you realise you are in the wrong place and pursuing the wrong dreams.
Location, Location, Location
As we go through life, our priorities and values continuously shift and when these become unaligned to what we are doing, we feel bored, unstimulated and without direction. This can create feelings of internalised anger, defensiveness, and pessimism. In this space, it becomes all too easy to believe the stories we tell ourselves about our lack of control over our lives and our choices.
The stresses of a global pandemic have hit us all. As an Executive Coach, I have found that overwhelm, disorientation, lethargy and lost motivation are more frequently occurring themes in sessions with my clients. These feelings are often allied to or compounded by a sense of not belonging within their organisations and of losing the passion that put them where they are today.
If this resonates for you, I encourage you to challenge the beliefs that you are perhaps embracing without criticism. There are always better options if you are curious and open to new opportunities. So, ask yourself if are you operating from a location of such fear and dread of losing what you have accomplished that you are afraid to take the next step to what really satisfies you?
Are you operating from a location of such fear and dread of losing what you have accomplished that you are afraid to take the next step to what really satisfies you?
Think about where you are situated in your mind and feelings and how this is influencing and impacting your perception of the world and your place in it. Ask yourself how you can change the narrative and change your story.
Write Your Own Story
If this is you, then it is time to focus anew on identifying your changed priorities and developing new goals. A starting point to finding your way to your best life is to take stock of where you are, what you have achieved, what matters to you and, perhaps most crucially, what is no longer important to you.
Consider also how and where you set boundaries in your life and work and how you decide when enough is enough – and when you are enough. Are you so immersed in showing yourself to be the best team player that you are sacrificing your time and well-being to your job? Are you neglecting relationships and yourself in your quest to over-achieve and instead achieving only burnout? Are you so determined to 'win' that you lose what is most precious to you to prove a point to others?
Being able to ask – and answer – these tough questions will help you sift out what matters and to make a plan that works for you. There is no guarantee that you'll get it right first time and you may have to keep researching and re-writing your life plan until it feels right to you.
Seize the Moment
If the past two years have taught us anything, it is that life is short. While dreams don't come with an sell-by date, the longer we let things drift, the less likely we are to find the energy and the confidence to make change happen.
Ultimately, we are the only ones accountable for our lives and choices. It's never too late to choose you – whether that means a new career, a new interest, or simply a new way of life. So, if you are not living the life you want, don't simply continue to dream about what your best life could have been while it passes you by.
Challenge the belief that says you can't and start to believe you can. Say 'Yes!' to creating and living your best life. After all, to paraphrase the late John Lennon, 'life is what happens while you are busy making no plans.'
Founder & Managing Editor, ReConnect Africa
Author of Imperfect Arrangements,
'Imperfect Arrangements'
'From Pasta to Pigfoot'
and
'From Pasta to Pigfoot: Second Helpings'
and the books
I Want to Work in… Africa: How to Move Your Career to the World's Most Exciting Continent'
and 'Everyday Heroes – Learning from the Careers of Successful Black Professionals'
*Adapted from an earlier article